Dr. Harro Stokman is the CEO and Founder of Kepler Vision Technologies will present at the Embedded Vision Summit 2021. Kepler Vision Technologies is a company using human activity recognition software to improve the well-being of humans at night. An expert in computer vision technology, Dr. Stokman founded Kepler Vision Technologies in 2018 after recognizing the potential for machine learning-driven human activity recognition software for cutting down on the workload of healthcare staff and finding fallen clients within 60 seconds. Now the Kepler Night Nurse software serves as an advanced home automation system that keeps patients safe and reduces the stress and workload of staff in the elderly care space. Stokman is a serial entrepreneur. In 2014, his previous company Euvision was acquired by Qualcomm.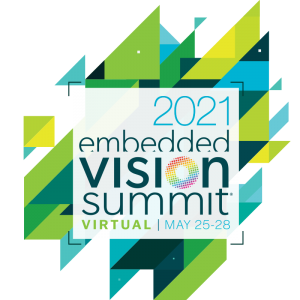 Around the world, there is a serious and growing shortage of nurses. Nursing care at night is a particular challenge because night shifts are less attractive to nurses and since patients' needed rest can be disturbed by in-person monitoring. Computer-vision-based activity detection provides the ability to reliably monitor patients and alert nurses when assistance is needed. But creating and deploying a solution requires overcoming several significant obstacles. For example, a single overhead camera with a fisheye lens capable of viewing an entire room delivers very distorted images. In addition, privacy is a critical concern. And, care facilities often have minimal IT infrastructure and staff. In this talk at the Embedded Vision Summit, Dr. Harro Stokman will explain how his company's Kepler Night Nurse product has overcome these challenges and achieved registration as a medical device.
About the Embedded Vision Summit 2021
Since 2012, the Embedded Vision Summit has been the premier conference and expo devoted to practical, deployable computer vision and visual AI. The Summit is organized by the Edge AI and Vision Alliance, an industry partnership operated by BDTI.
The Summit attracts a global audience of companies developing computer vision and edge AI-enabled products including embedded systems, cloud solutions, and mobile applications.
For the second consecutive year, the Summit is available as a 100% online experience with a mixture of both live and on-demand-only content—so it is flexible to your schedule!
Join the Embedded Vision Summit 2021 for hundreds of hours of learning—from tutorials to sessions on the latest technical insights, business trends, and vision technologies—all with a focus on practical, deployable computer vision and visual AI. The Summit connects the theories from great academic conferences to reality.
To attend the Embedded Vision Summit, register here!