Kepler Vision Technologies has announced the appointment of Gerben Noot to the new role of Operations Director.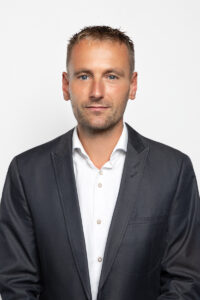 Gerben Noot joins Kepler Vision Technologies from Philips where he held the role of Senior Project Manager for Healthcare IT, responsible for managing large software implementations in the EU. Gerben brings more than 20 years of experience in improving healthcare with IT to the new role at Kepler Vision Technologies from previous roles at Siemens and PwC, among others, where he was involved in advising hospitals and other healthcare institutions on IT projects and implementing electronic health records in hospitals.
In this new position of Operations Director, Gerben will focus on further professionalizing the organization and operational processes of the company as a whole to facilitate the growing client population. As the Kepler Night Nurse is deployed in more and more European healthcare facilities, his role will involve optimizing and standardizing current process steps to keep up with this international growth.
Speaking about this new role, Gerben Noot said the following: "It is an honor to join Kepler Vision Technologies as Operations Director. The Kepler Night Nurse is an advanced and innovative solution for healthcare providers that provides a host of benefits to patients beyond what healthcare facilities have settled for in the past. Its advanced AI technology and automated alert system also allow staff to be more efficient in their role of delivering care in person. With the increased demand for Kepler Night Nurse in healthcare facilities across Europe, I look forward to helping maintain the quality of our offering while meeting this demand."
Dr. Harro Stokman, CEO and founder of Kepler Vision Technologies added, "The appointment of Gerben Noot as Operations Director is the next step in the continued growth and demand for Kepler Night Nurse. Gerben's experience in healthcare and IT will help grow the company and see the Kepler Night Nurse solution roll out to more healthcare facilities and monitor even more elderly clients as we continue to refine and expand what the technology can do."