Kepler Vision Technologies CEO Harro Stokman is geinterviewed door Joe Roberts van Health Tech World.
Lees het volledige Engelstalige interview hieronder!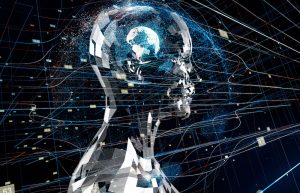 AI fall detection tool reduces false alarms by a factor of a thousand
Kepler Vision has developed one of the most accurate fall detection tools on the market with a false alarm rate that is a thousand times lower than traditional tools. Health Tech World hears from the company CEO, Dr Harro Stokman,  to hear more about the groundbreaking technology.
Kepler Vision is the Dutch company behind the Kepler Night Nurse, the world's first computer vision-based fall detector to be awarded medical device status.
The software was registered as a medical device by the European Commission in October 2020 and, following extensive testing, has been deployed across several care homes in The Netherlands, which the company says is improving safety and privacy for patients.
Through the use of machine learning and computer vision, Night Nurse is able to detect falls and monitor the mobility of elderly patients and alert nearby carers if a patient falls.
Getting up from the floor after a fall is a challenge for the elderly. According to a study on the effects of falling among elderly people, even when not injured, 47% cannot get up without assistance. Another early study found that remaining on the floor after a fall for a prolonged period increases morbidity and mortality. The research found that half of those who remained on the floor after a fall for an hour or longer passed away within 6 months.
To look after the well-being of patients, Night Nurse monitors live video streams for patients' body language and activity levels. The software sends out an alarm when a patient has fallen or a notification when a patient is unable to get out of bed or has remained in the bathroom for longer than expected.
Stokman explains: "First, we use a fisheye camera as an optics sensor. The video stream coming from the sensor is analysed by our software that 'looks' into the stream.
"The computer software is based on so-called deep learning technology. It discerns objects in the video such as beds, doors, floors. It also recognizes humans and understands whether they are standing, sitting, or lying. If the software sees that a human is lying on the floor or is having difficulty getting out of bed, it sends a message over the nurse call system to notify the caregivers."
If a patient falls on the floor and is unable to get themselves back on their feet, Night Nurse warns caregivers within 60 seconds. This is around six times faster than it takes for a patient to be checked on without the software.
As time is very much of the essence following a fall, this could potentially be life-saving and prevent further health complications later down the line. Some research has found that as many as 60% of those who remain on the floor for more than an hour after a fall are admitted to hospital in the follow-up year.
The technology means carers intervene only when necessary and reduce the amount of time spent checking on patients, freeing up staff time and resources.
"Caregivers are helped with an extra pair of eyes to look after the wellbeing of their patients," Stokman said. "The amount of walking around hallways at night by caregivers is reduced by more than 70 per cent. That time saved can be spent by caregivers on quality time with their patients."
Alternative technologies such as motion sensors, bed mats, and wearables tend to generate a series of false alarms every day. Kepler claims that Night Nurse outperforms these current fall detection methods by a factor of a thousand with its AI-enabled software.
"Other fall detection methods are based on detecting motion," Stokman says. "If something seems to move in a particular area in the room, an alarm goes off. However, the movement can be caused by a cat jumping on the bed, by the wind blowing in the curtains, or by a pillow falling on the floor.
"Traditional motion sensors therefore generate lots of false alarms. We are different in that our software can articulate exactly what is going on in the room. Therefore, our false alarm rate is a thousand times less than traditional tools."
Kepler also says that its software can aid doctors with their diagnoses by automatically adding accurate behavioural observations to a patient's medical file.
Stokman estimates that 10 to 20 per cent of care organisations use some form of computer vision monitoring to protect the safety of their clients. However, demand for care is increasing. According to Age UK, The number of people aged over 85 is expected to double from 1.4 to 2.7 million by 2040. Stokman believes technology will need to step in to fill the gap.
"To keep up the current level of care, technological innovations are absolutely required. Hence, our technology is becoming adopted much more," he added.
In the coming months, Kepler intends to add a new feature to Night Nurse called Wandering Detection for monitoring patients with dementia.
"The most requested feature is wandering detection [for] patients suffering from dementia," Stokman says. "These patients may be confused about where they are. The technology can help by answering two questions: 'Is this patient allowed through this door?' and 'where is the patient right now?'
"Computer vision-based wandering detection software helps extend the areas where patients suffering dementia can freely move around [and] helps their caregivers keep them safe."
As a spin-off company from the University of Amsterdam, Kepler says it is bringing the latest academic research to the market. Human activity recognition is a completely new field of computer vision, Stokman says, and with three patents granted and twelve pending, the company has solidified its position as a leading innovator in the European health tech space.
Voor meer informatie over de Kepler Night Nurse, bezoek onze website en neem contact op!
Het originele artikel over het interview met Health Tech World staat hier!