KEPLER MAN DOWN DETECTOR
24/7 autonomous alerts on humans in need of help. If somebody has fallen down, that person should be helped immediately. The Kepler Man Down Detector instantly and reliably detects if a human is lying on the floor or needs help.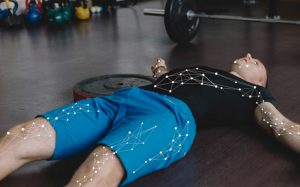 USE CASES
Elderly health care centers.
Fitness areas both in gyms and in hotels.
Video as a Service Cloud providers.
KEY BENEFITS
A wide variety of scenes can be handled accurately, such as gyms, living rooms, and bathrooms.
You feel confident your clientele or patients are safe while avoiding liability claims.
No (body worn) sensors necessary.
HOW IT WORKS
One or more Kepler Man Down Detectors are connected on premise to existing cameras.
A dashboard shows real-time status and summaries.
Health support or building management staff receives the detector's signal on their smart phone.
Once a day, a "life beat" message is sent confirming everything is okay. 24/7 autonomous alerts on humans in need of help.
COMPARISON TO ALTERNATIVES
EASY TO USE AND GROW
Works with video streams from any (existing) High Definition IP Camera.
The following configurations are available:
– You run the Man Down Detector software yourself.
– Your Video as a Service Cloud runs the software for you.
– Kepler runs the software for you.
Scalable to any size operational need.
Besides Man Down Detection, other monitoring functionalities can be added analyzing the same video streams.
CUSTOMER CONFIGURATION OPTIONS
You can set duration a human needs to lying on the floor before sending an alarm. Options are 30 seconds, or 5 minutes.
You can enter multiple phone numbers of care givers who need to receive alarm signals.