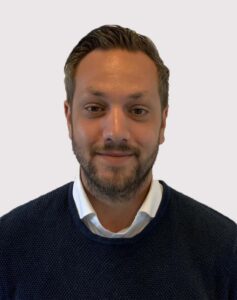 As of June 2023, Mark started at Kepler Vision Technologies. Mark will be responsible for the Benelux business here.
Mark started as Channel Account Manager at Jabra in 2016, here he was responsible for system integrators and telcos in the Netherlands. In 2021, Mark made the switch to the security market, at Kaspersky, where Mark established and further shaped the new partner strategy as Territory Manager for the Netherlands and the Nordics.
Dutch company Kepler Vision Technologies is developing unique artificial intelligence (AI) for healthcare. Kepler Night Nurse detects incidents via image in healthcare facilities and hospitals worldwide. The software not only notices when clients fall, but also when people with dementia stray from their location. In addition, the system recognizes undesirable actions or behaviors including aggression.
Mark Roubos: "I am extremely excited to start at Kepler Vision Technologies and to contribute to this with my knowledge and experience. Together with the team, our goal is to have 1 million streams live by 2023 and I can't wait to make this a reality with Kepler Vision Technologies!"