The Kepler Night Nurse Edge Box
Kepler Vision Technologies has a new solution for healthcare facilities that want to identify falls within 60 seconds:
The Kepler Night Nurse Edge Box
The Kepler Night Nurse Edge Box "looks into" live images from optical sensors and can interpret the body language and activities of clients. The advantage of the Edge Box is that it no longer requires a large data connection. Besides, images of the healthcare institution are analyzed locally, while a connection with Kepler remains so that updates to the software can be carried out as usual.
.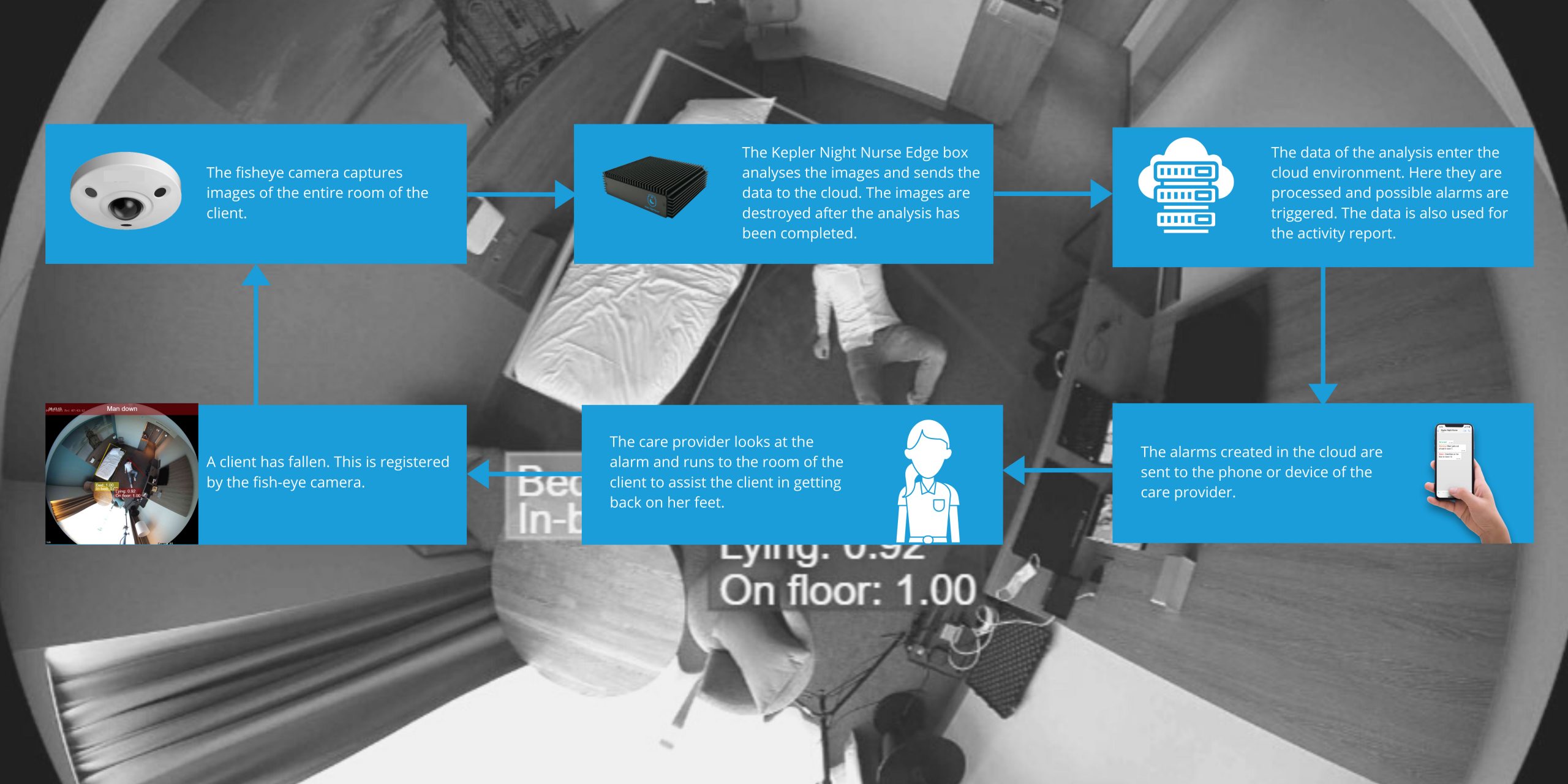 The infographic shows how the Kepler Night Nurse works when a nursing homes makes use of the Edge Box, starting with the fall of a client in the bottom left corner. It takes less than 60 seconds to complete this cycle! 
Messages of the Kepler Night Nurse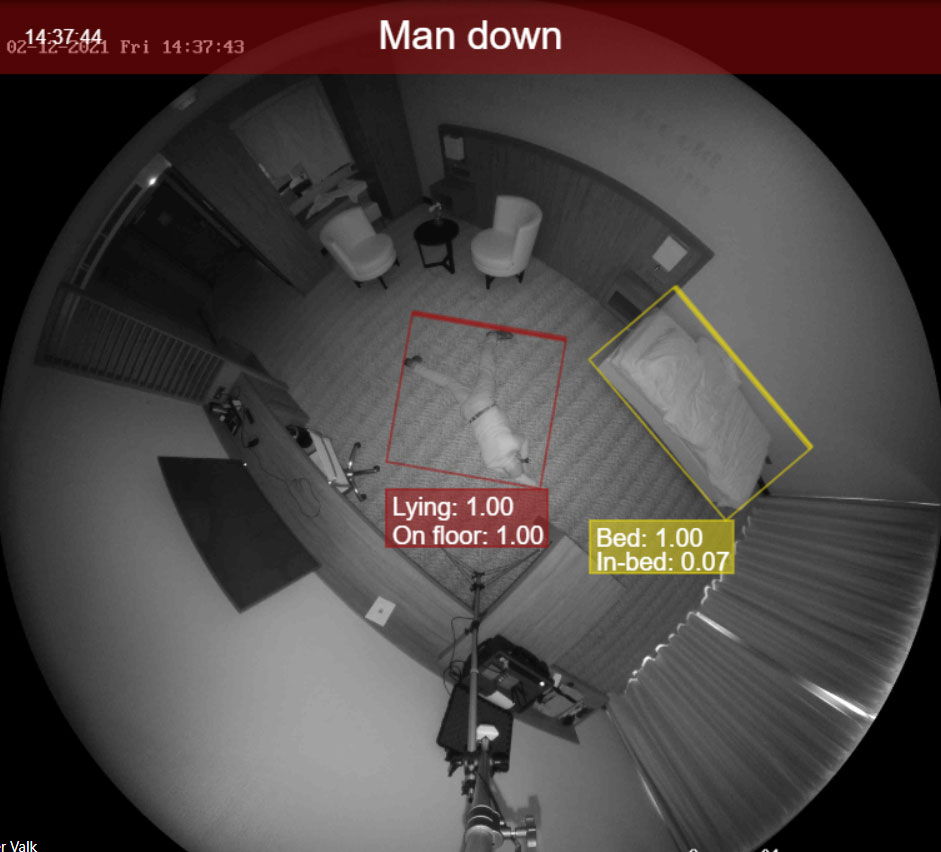 Falls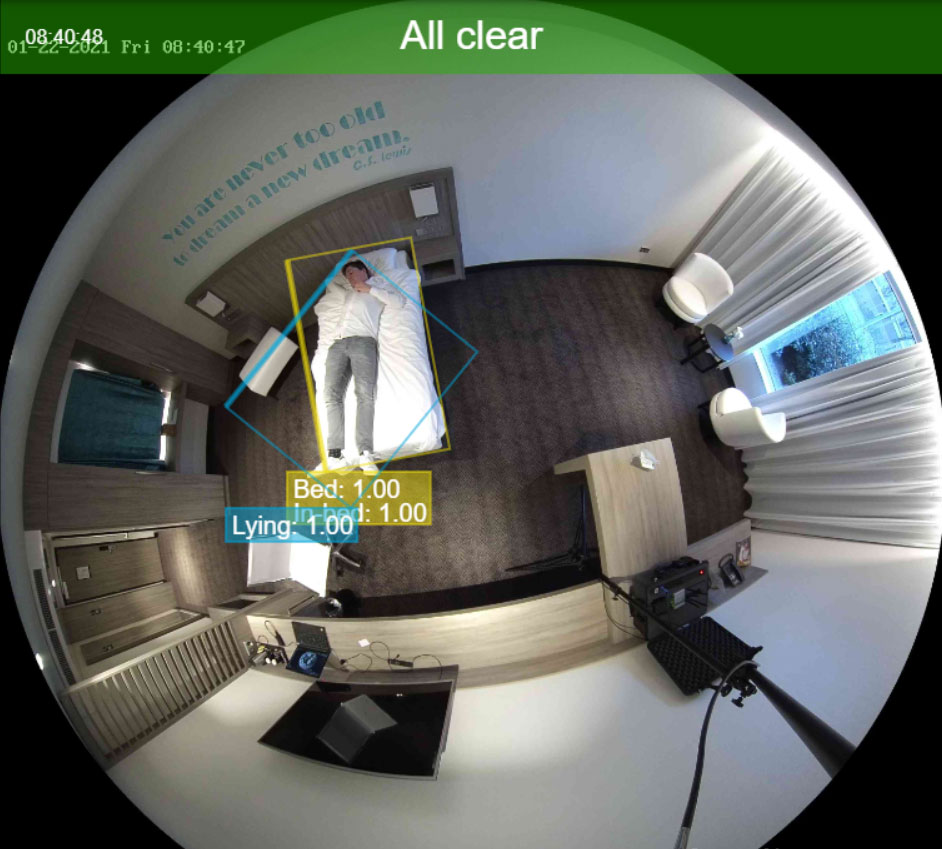 All CLEAR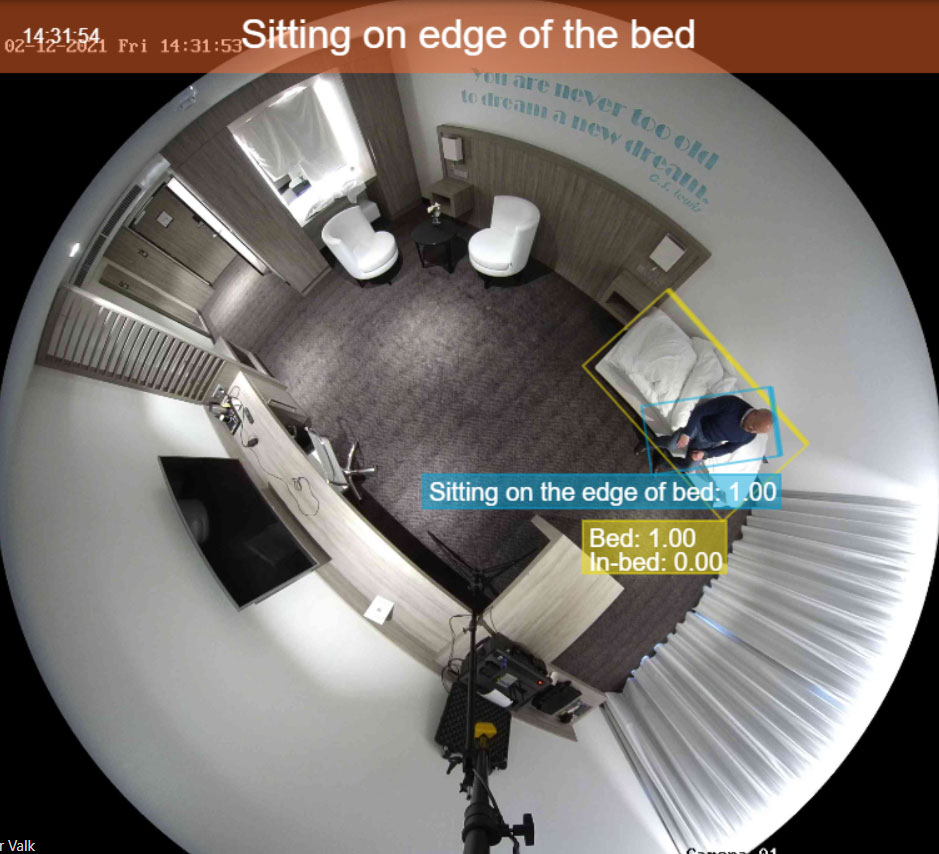 SITTING ON THE EDGE OF THE BED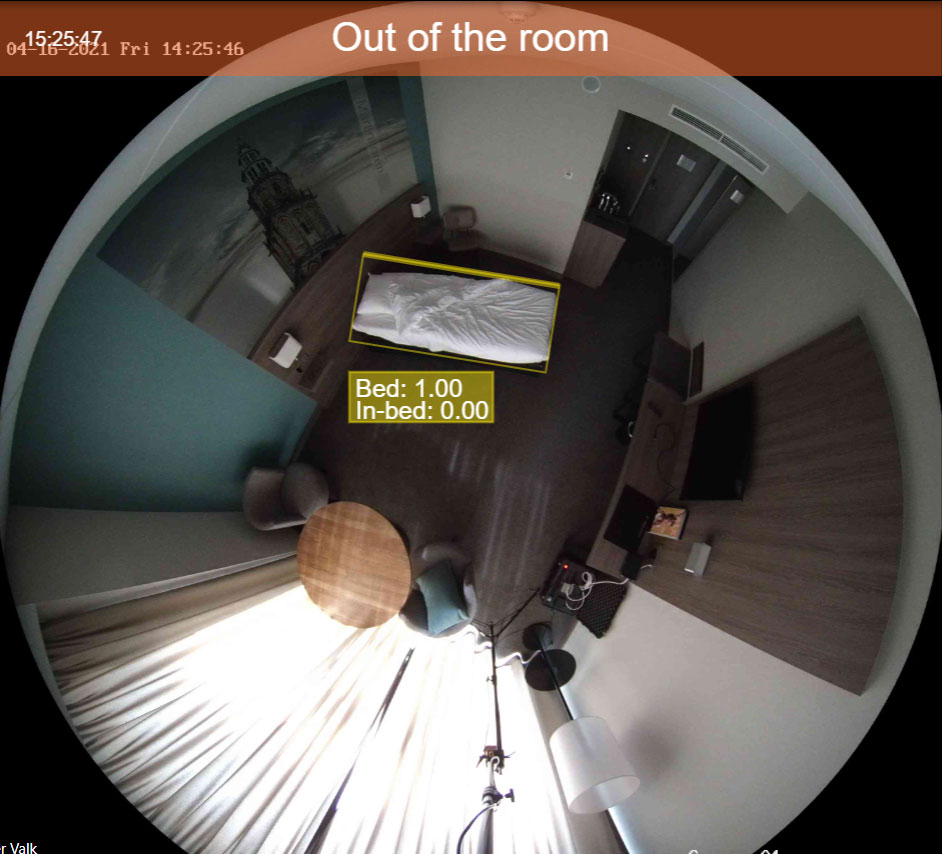 CLIENT HAS LEFT THE ROOM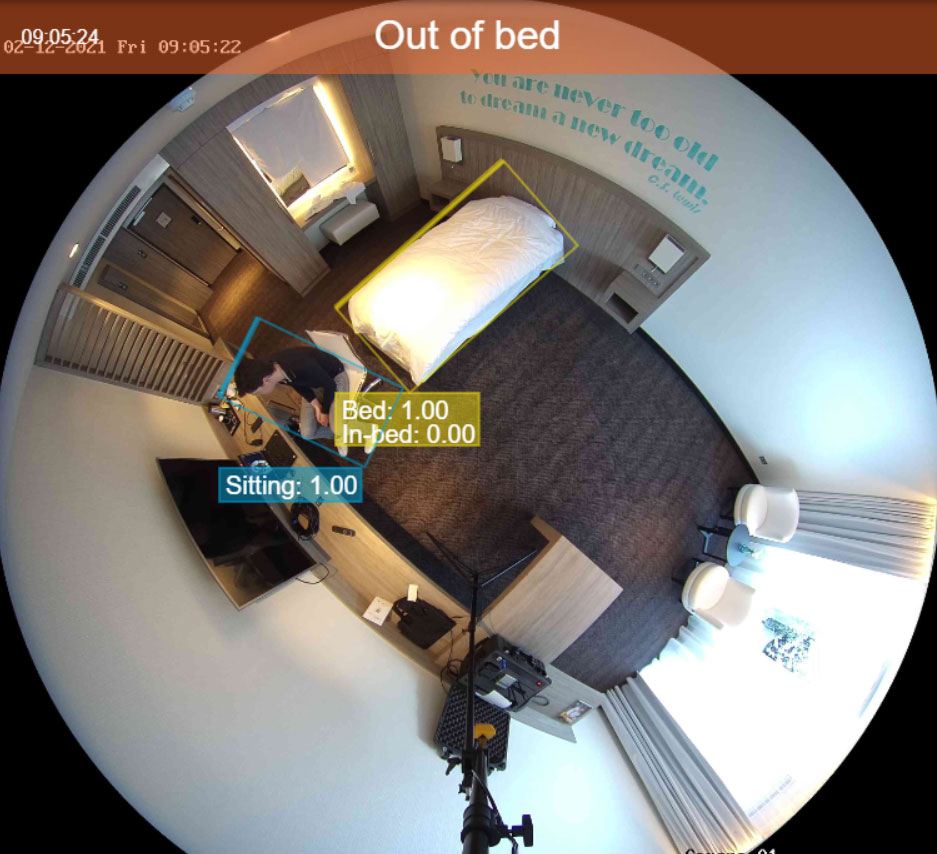 OUT OF BED
Kepler Night Nurse technical benefits
The Kepler Night Nurse care software has several technical advantages in addition to the benefits for care providers:
Works 24/7 an in all rooms.
"Hardware agnostic" if compliant with

technical demands

.
Integration with current alarm system and free of maintenance or adjustments, like drawing lines or fields.
Not every elderly care client is equally at risk of falling. That is why healthcare workers can set the alarms that the software generates as desired. For example, the alarms for clients at risk of falling can be set a lot more sensitively. If they sit on the edge of the bed or leave the bed, an alarm is sent immediately. For clients with a much lower risk of falling alarms are sent only when they are out of the room for more than 10 minutes. Fall detection is always on.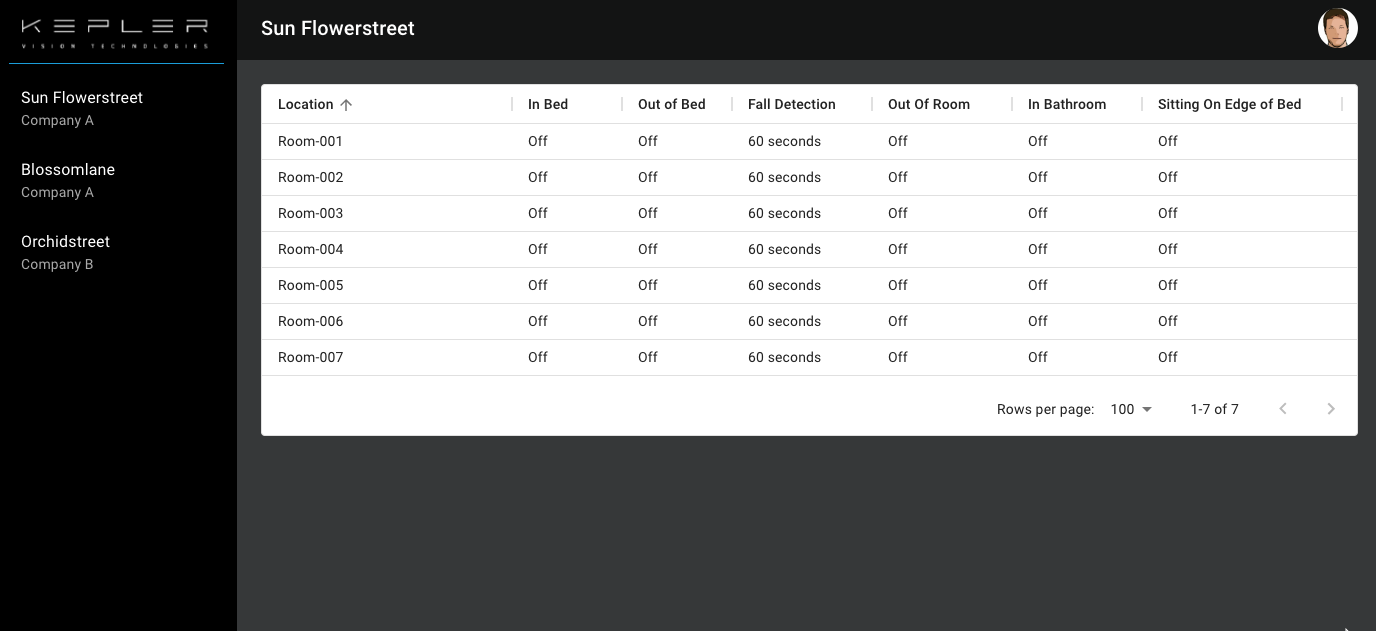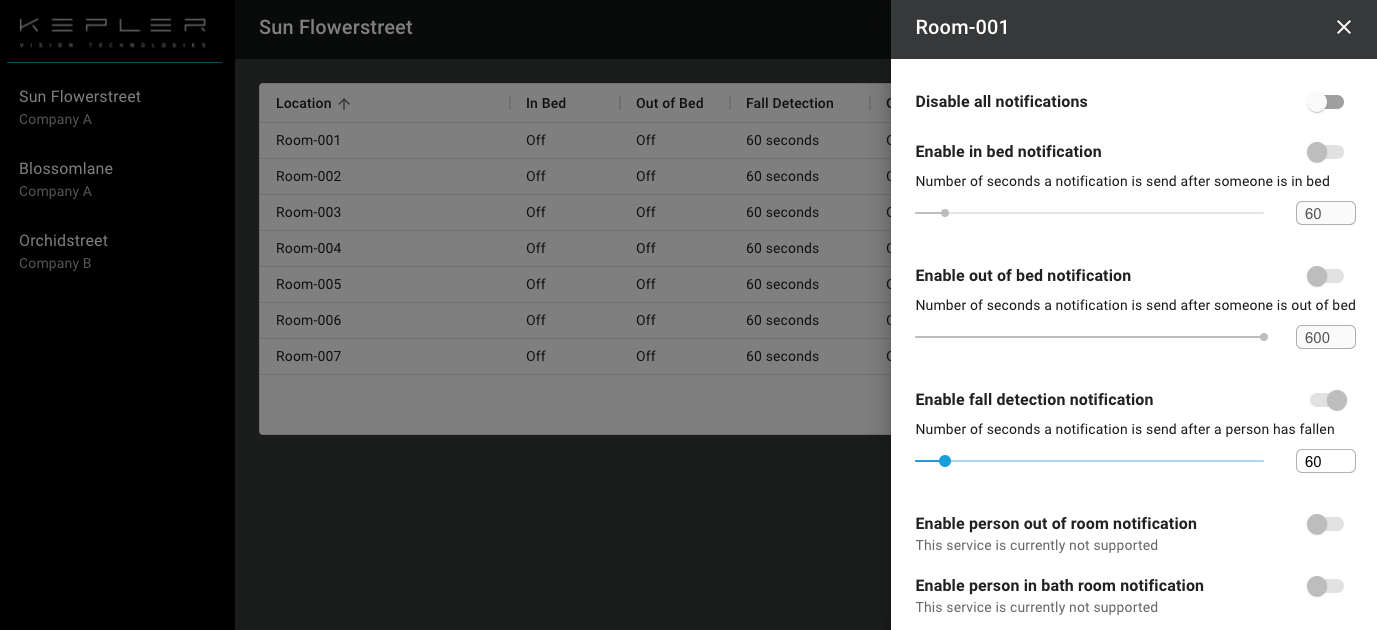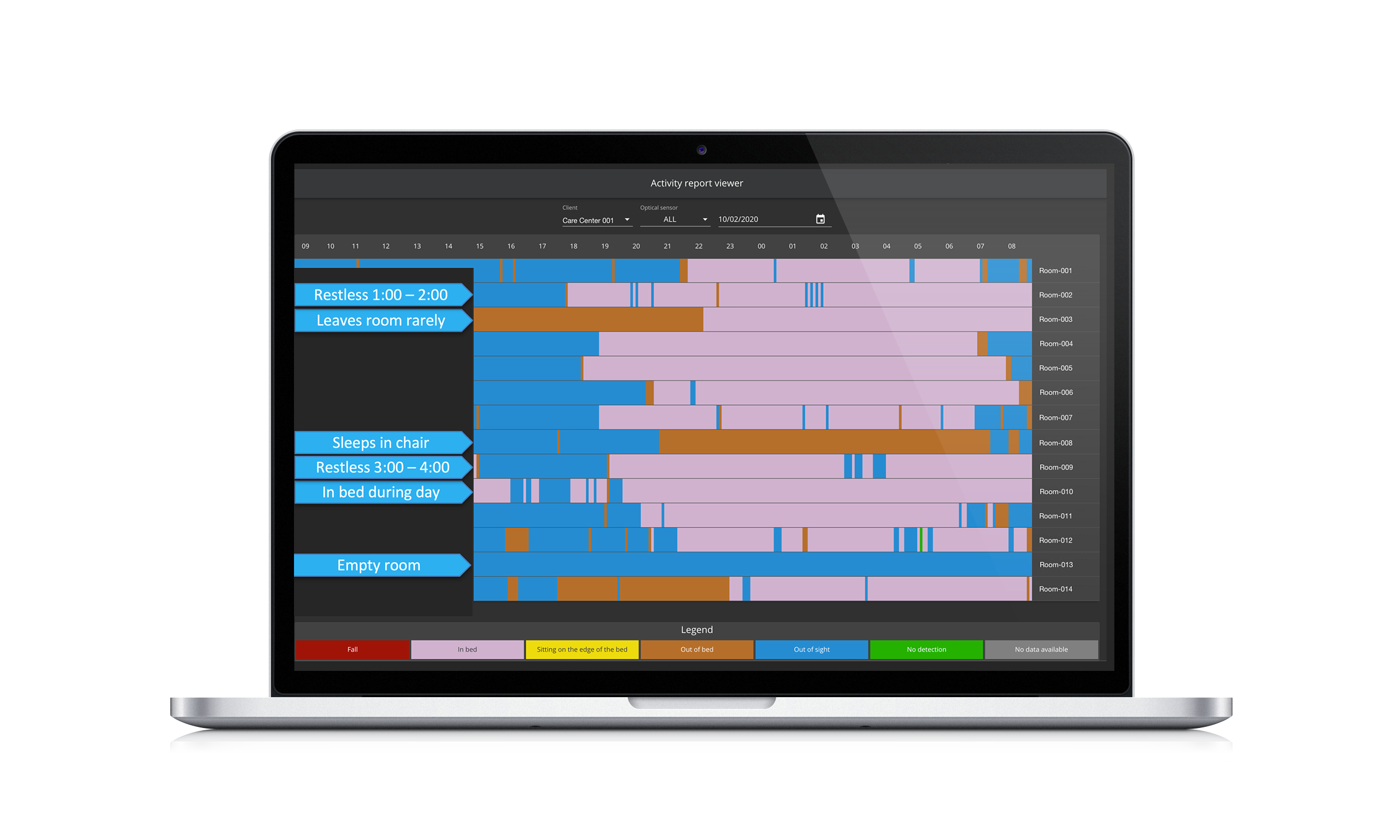 Activity Report
The Activity Report shown in the photo on the left is a part of the Kepler Night Nurse solution. It shows what the activity has been in a room per day and is updated once a day. The Activity Report provides insights into the client's life rhythm and can be used by healthcare staff to see if the client's health is deteriorating. It gives health benefits by:
Insight into the lifestyle.
Indication in restlessness at night.
The indication that the client is withdrawing more often.
The Kepler Night Nurse is medical device and therefore can be used by health care professionals to set a diagnosis.