Computer vision monitoring provider kepler vision has partnered with Norwegian healthcare ict provider Nesk. This is the first expansion for Kepler Vision outside its home market of the Netherlands.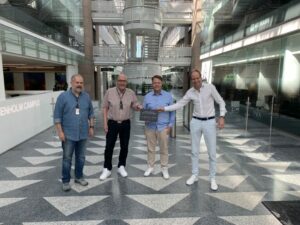 Kepler Vision Technologies today announced a partnership with Norwegian healthcare ICT Provider NESK in which its computer vision software will ensure the well-being of elderly patients in nursing homes and hospitals in Norway.
The Kepler Night Nurse is a computer vision-based body language detection system capable of detecting falls, patient discomfort and wandering and alerting nursing staff so they can respond immediately. By combining machine learning training and computer vision, the Kepler Night Nurse outperforms the likes of; motion sensors, bed mats and wearable monitoring systems with reducing false alarms, greatly reducing pressure on nursing staff and freeing up time for more personal care.
NESK is a healthcare ICT provider that provides solutions to ensure the well-being of patients in nursing homes, hospitals, psychiatric institutions and in homes. The solutions it offers are designed to reduce the loss of autonomy, and to better coordinate and deliver professional care in all settings where it is needed. It provides a unique platform for a variety of solutions essential for improving the lives of people in elderly care, through solutions for; fall detection, remote assistance, remote medical monitoring, wireless patient alert systems and panic alarms.
Dr. Harro Stokman, CEO and founder of Kepler Vision Technologies said, "NESK is a leader in the integration of healthcare technologies in an advanced healthcare system like Norway's, and is therefore the perfect partner to explain the benefits of Kepler Night Nurse solution – making it much easier for healthcare institutions and medical facilities to take advantage of the benefits we offer in terms of patient care and staff workload."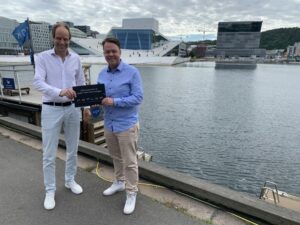 Andrè Larsen, CMO of NESK, added, "Kepler Night Nurse is an excellent addition to our suite of available care solutions. Its ability to alert staff to a range of potential hazards – such as falls, getting in and out of bed, getting in and out of the bathroom, inactivity, etc. – means it has enormous potential to reduce staff workload and improve the lives of those at risk. The fact that Kepler Night Nurse works regardless of the position of the bed, chairs, tables and other furniture makes it much easier to operate, and integrate into the established practices of a healthcare facility. We are very impressed with Kepler Vision's potential to improve the lives of both patients and staff in healthcare environments and look forward to working closely with them to introduce the solution in multiple settings in the future."